It's no secret that our family is Norwegian (and Irish, German, and a whole host of other European nationalities). We may not be the best Norwegians, I've never made lefse by hand and I won't go near Lutefisk, but Pam still makes rosettes every winter for the holiday season. Another piece of our Norwegian heritage that calls to me every few months is rosemaling. Growing up there were always examples of rosemaling on our walls, and it is something I am currently missing in my household.
Knowing that I don't have artistic abilities I will have to wait until I can buy my own wall adornments, and since I don't have the money at the moment, I just troll the internet looking at beautiful examples of rosemaling.
Rogaland style, courtesy of rosemaling.org
According to the website rosemaling.org, this craft saw a revival in the 20th century - starting in Stoughton WI, home to the Opera House Pam and Randy have been frequenting as of late. It's a small world!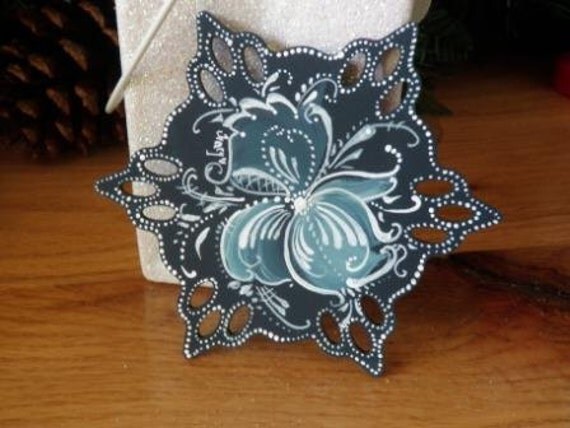 Snowflake Ornament from Etsy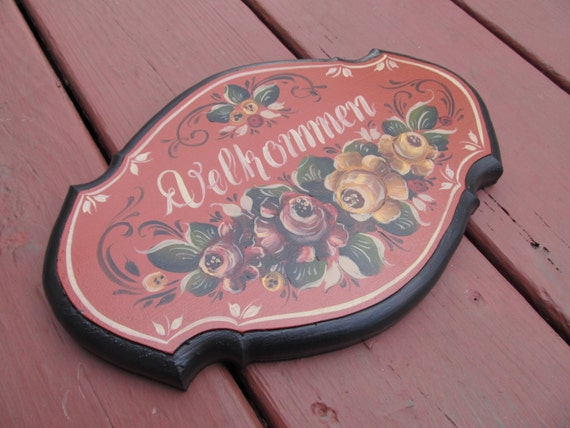 Welcome Sign from Etsy